Kingsman star Taron Egerton has spoken of how important it was for Colin Firth's character to come back from the dead for a sequel.
The end of Kingsman: Secret Service saw Firth's spy Harry Hart shot in the head but the actor is alive and kicking in the sequel Kingsman: The Golden Circle.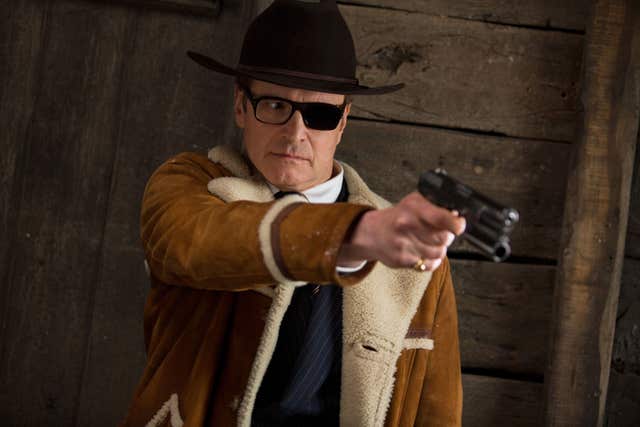 Colin Firth in the film (Twentieth Century Fox Film Corporation/Giles Keyte)
Egerton, who returns in the sequel as Hart's protege Eggsy, told the Press Association: "My feelings were that, with the first film, the heart of the movie and the most emotionally affecting moments come with the relationship between Harry and Eggsy.
"Also I felt that there were things that the audience wanted to see that they never got to see, I felt very strongly that seeing that Harry and Eggsy fighting side by side was something that people would get a kick out of and also there are still quite a few daddy issues left to be resolved I think."
Asked if the mentoring relationship the duo share exists between the two actors, Egerton said: "People really like to think that.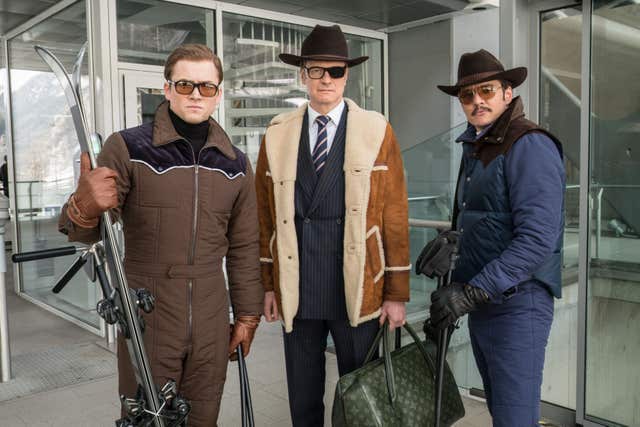 Taron Egerton as Eggsy, Colin Firth as Harry Hart and Pedro Pascal as Jack Daniel (Twentieth Century Fox Film Corporation/Giles Keyte)
"I think Colin and I have always got along very well and I would go so far as to say I would count him as one of my friends but in terms of a mentor figure, in order for him to be a mentor figure, he would have to establish status over me and Colin is not that kind of person.
"He is so gracious and he's a brilliant enough actor to know that in order for us to do our job well, he needs to at least make me feel like I'm on a level playing field with him, even though I clearly am not because I'm not Colin Firth, but he was able to do that to the extent that I felt so comfortable.
"He's just a brilliant, brilliant guy."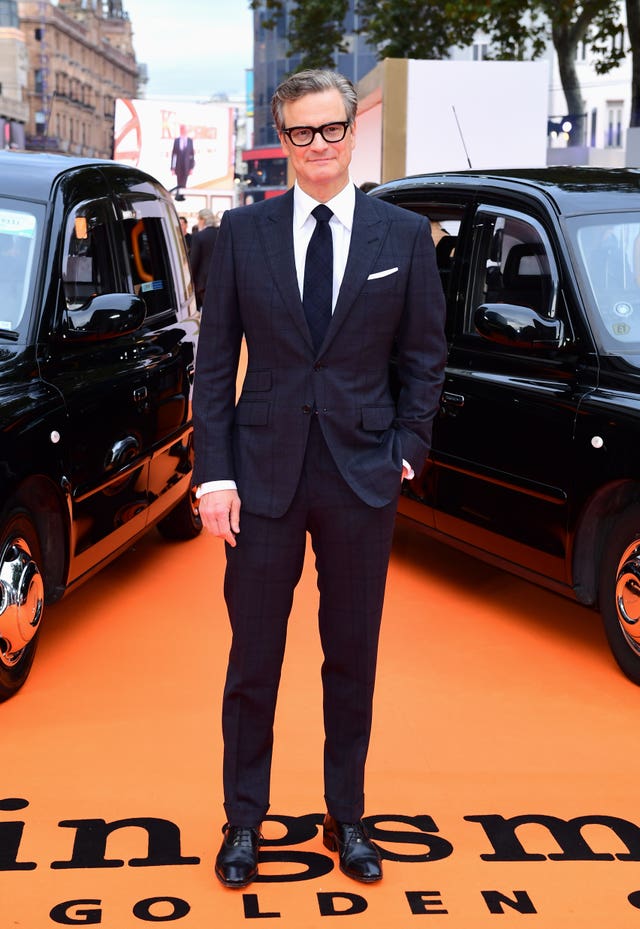 Colin Firth (Ian West/PA)
The sequel sees the introduction of a haul of Hollywood stars to the cast, including Channing Tatum, Halle Berry, Jeff Bridges and Julianne Moore, as well as an extended cameo from Sir Elton John.
Egerton said: "Elton is in there rocking with the best of them.
"He was lovely. He is very, very, very cheeky and very naughty and has a great sense of humour and it was so lovely because the other actors in the movie, who weren't in the original film, they were all such fans of the first one, which for me is so, so, so weird but an incredible thrill.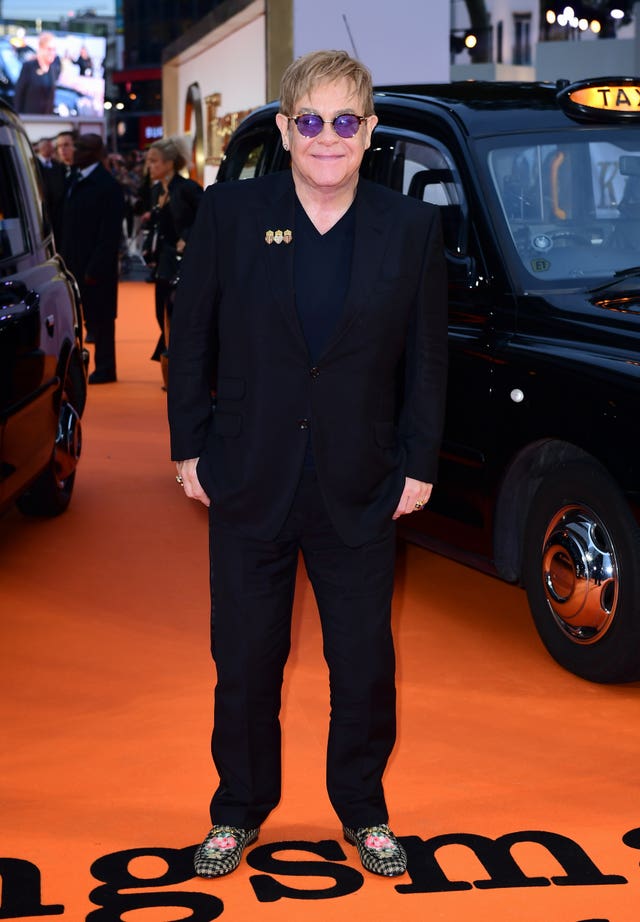 Elton John (Ian West/PA)
"They all came in and smashed it out of the park and none more so than Sir Elts, as I like to call him. I definitely can't do that!"
He added: "Channing really, really wanted to be in the film, he has said it himself.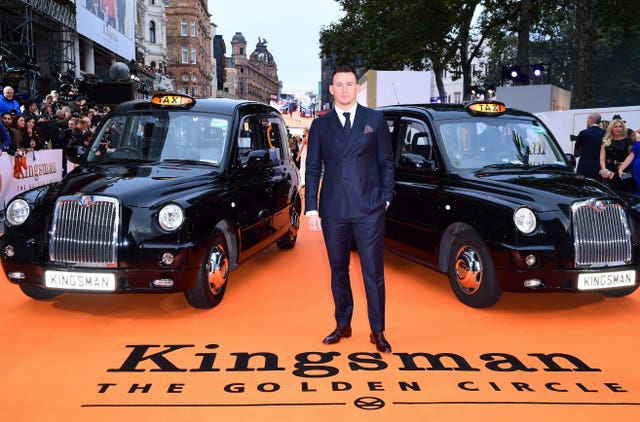 Channing Tatum (Ian West/PA)
"He was so excited to be there and was so lovely and so gracious and kind and arguably the biggest star in the movie, so it was amazing to have him there."
Kingsman: The Golden Circle is in cinemas now.